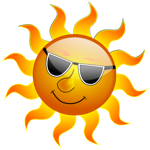 Weather is warmer, and the summer is coming to Stavanger.
Far East is closed for summer holiday starting July 27th until and including August 10th.
We hope you will enjoy the summer time, but still miss our great food so much you will be back with us when we open on August 11th.
Have a really nice summer, and we will see you in August!
Best regards,
Far East